"The key to all action lies in belief". Have you ever heard this proverb before? Well, did you know that it doesn't work in every situation? Imagine you have an idea to create a men's clothes e-shop. Then, you make the e-shop based on what you see as beautiful, what you like and what you don't like. You enjoy the result and you're proud of what you've built! However, the traffic in the e-shop is low, resulting in almost no purchases. Why? The answer is simple, you have listened to the inner voice, but have forgotten to find out exactly what your potential clients want.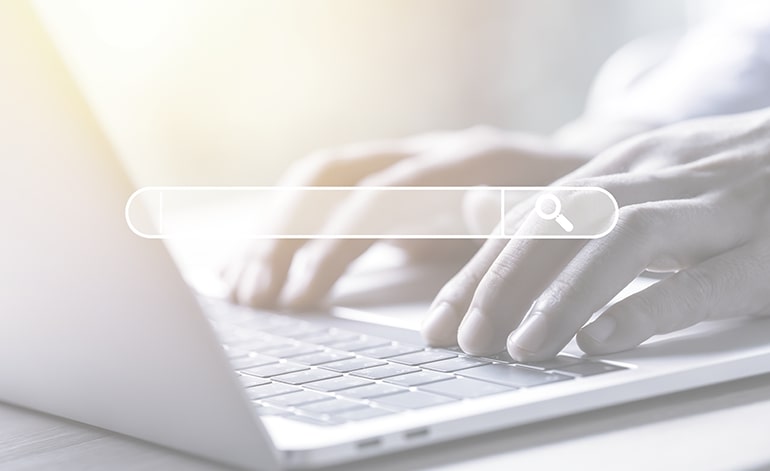 Keywords reveal people's wishes
When creating your online business, have you assessed the risk of investment in the website? Have you asked what people would like to see on your website? What would be of interest to them? Have you wondered what would happen if your potential clients can't find any information about you through Google searches?
Maybe you have understood how important it is, to not only listen to your inner voice, but also to find out which keywords are searched in Google. Research of Google keywords is the central part of the SEO project, and your website as well. So, would it be worth knowing what people search for, and which keywords are the most popular in Google? In order to give the structure and content of the e-shop the best chance of attracting visitors?
What is the advantage of keywords research?
It's like market research before you even start your marketing project. You need to collect all the information about the target audiences to find out about your potential clients' needs and to suggest goods or products which meet their demands. That's the foundation of excellent and long-term business success. The research of keywords gives the same advantage as the market research:

That's why research of keywords is the foundation of any good SEO project, as it gives the organic traffic of potential clients to your website and generates sales for many years to come.
How will it help to attract more potential clients?
When the research of keywords has been done, you will know how your potential clients search for your goods or services in Google. You will ascertain which words and phrases are the most popular and that most suit your business. Additionally, you will see which keywords are used by your competitors. Selected keywords will then need to be used in the content on your website.
That's what will bring users to your website or e-shop, and will also rapidly increase your profit. In other words, this research will help to create a clear strategy on how to compete with other websites and how to rank on Google TOP positions.
How can you be sure?
Let's remember the men's clothes e-shop we mentioned before. Imagine the research has been prepared precisely for this e-shop. We notice that in the UK, the keywords "mens clothes" is searched 12000 times per month, the keywords "mens designer clothes" is searched 4600 times per month, meanwhile "mens farming clothes" – about 20 times per month. We can find not one, not five but plenty of these keywords.
Our main target is to find out which keywords are being used by the competitors and which of them fit you. Which phrases suit the content of your e-shop the best. We work with chosen keywords on-site and off-site. Then, one day, your men's clothes e-shop appears on the first page of Google Search, for example, by a search for men's clothes and other chosen phrases.
How to implement the keywords research?
Firstly it is essential to know what the reasons are. Research could be done by using different software, which help to find useful words, their combinations, and phrases by your activities, goods, services or projects. Lists of suitable keywords with volume, competitiveness and other valuable parts are prepared for the website.
Finally, this is all grouped according to how you intend to use it. This work is analytical, requiring receptivity, thoroughness and can last for weeks. We hope you see the undoubted benefits of the role keywords research plays in SEO.
When should you order the keywords research?

So, do you want to attract significant and continuous traffic of potential clients to your website? We can help you! Please contact us as soon as possible!